Laura + Joe
Outdoor Engagement Session
May 15th, 2015
Dawes Arboretum | Newark, Ohio
Summertime is here and with it means it's a popular time to have an engagement session! I'm so excited to share some of my favorite images from a recent session with one of my 2016 wedding couples, Laura and Joe!
When you meet Laura and Joe, it's easy to see the special connection that they share. Maybe it's the way they look at each other or the way that the conversation just seems to flow between them... but their chemistry and love and respect for one another makes it hard not to smile when you see them together. :-)
The couple met while Laura was attending college at Capital University. They quickly bonded over their love of the outdoors, animals, and local festivals and farmers markets. Since they both have an appreciation for nature, we ventured over to Dawes Arboretum in Newark for their session. Dawes is a beautiful place and offers a wide variety of trees, gardens, and ponds for visitors to enjoy. These served as beautiful backdrops for their session. We even got lucky and got to see a goose family and several baby goslings! (You can see them in one of their photos by a small pond).
I am so excited to get to know them between now and the wedding and to work with them next summer on their big day! Congratulations Laura & Joe! Enjoy some of my favorite images from their their engagement session!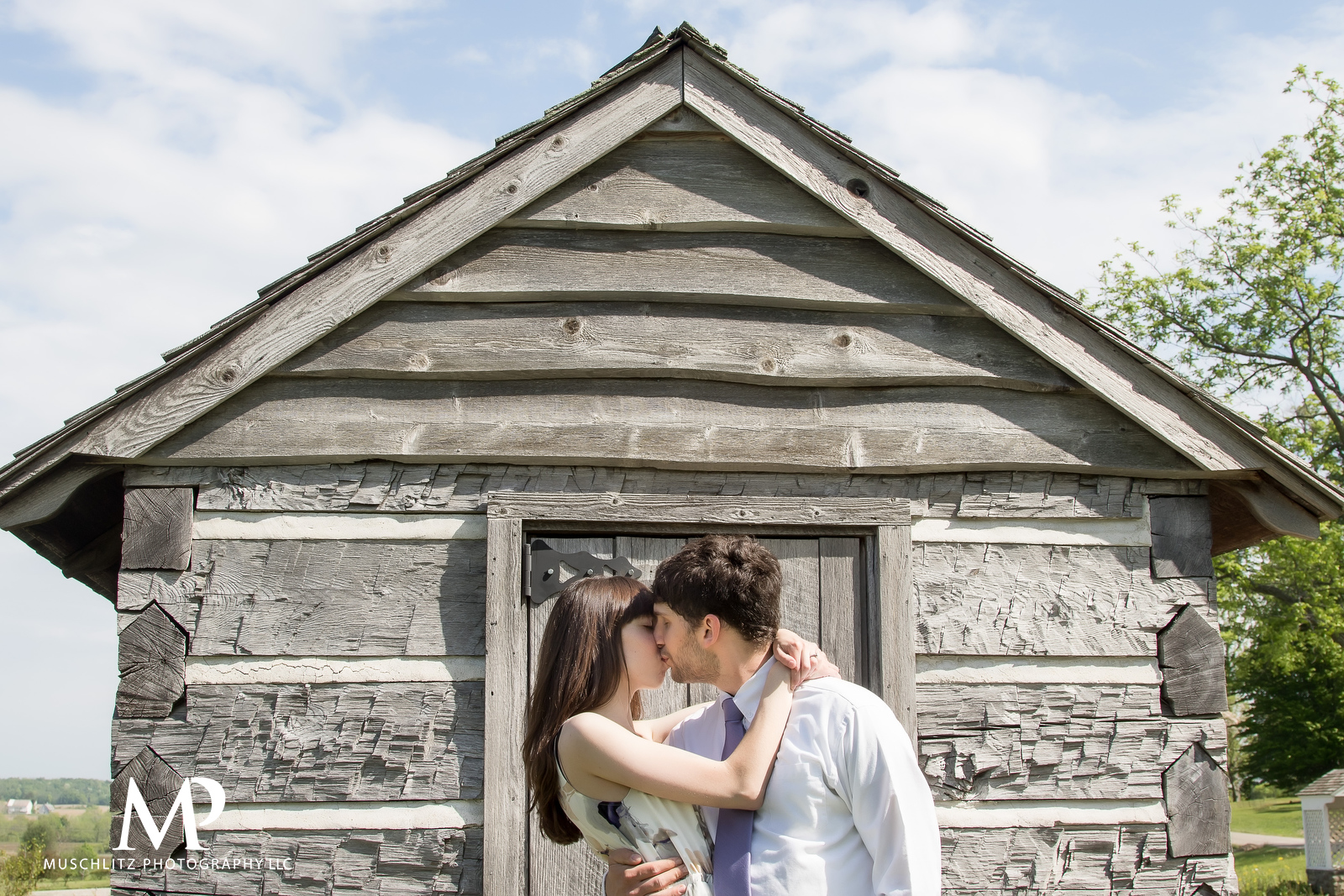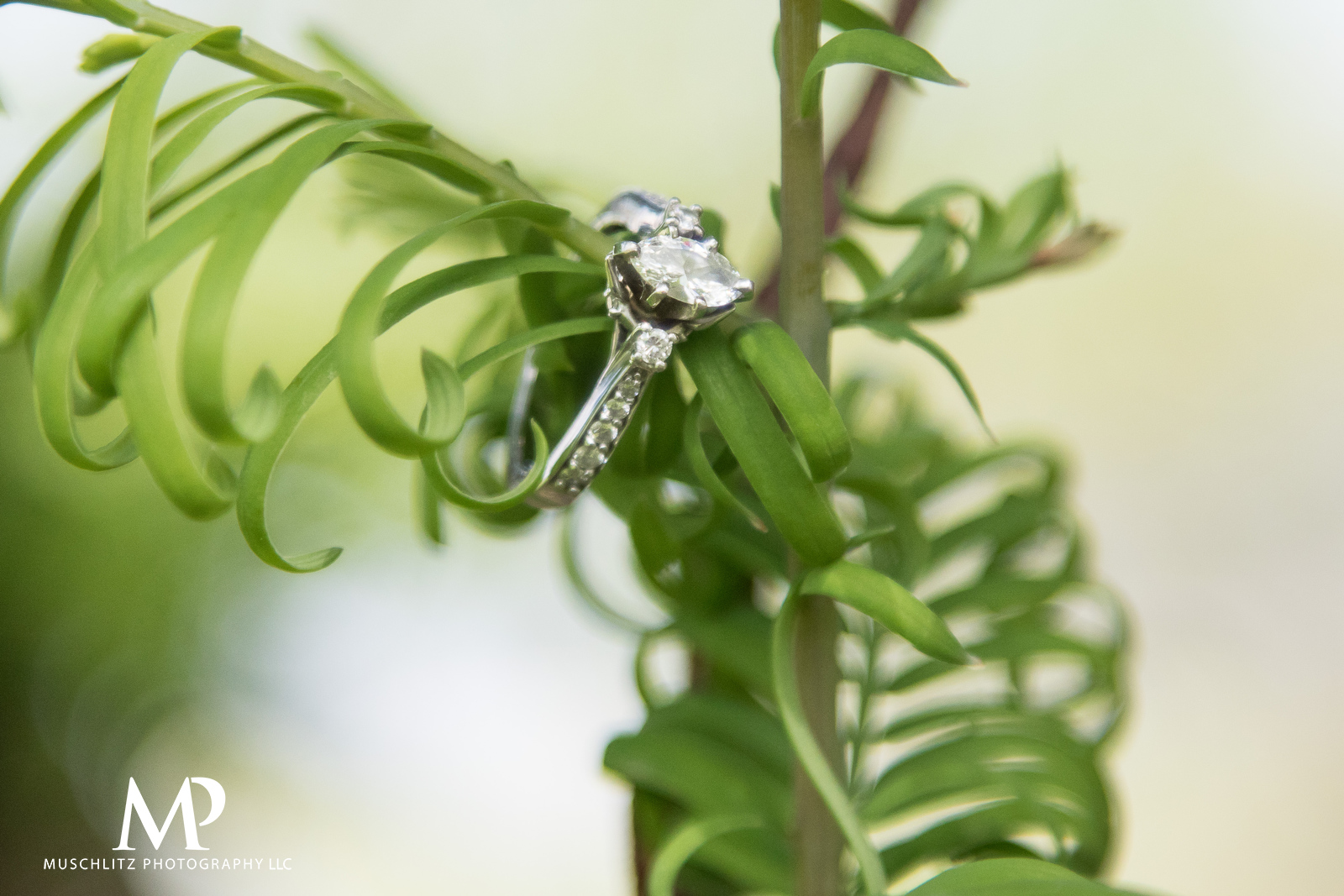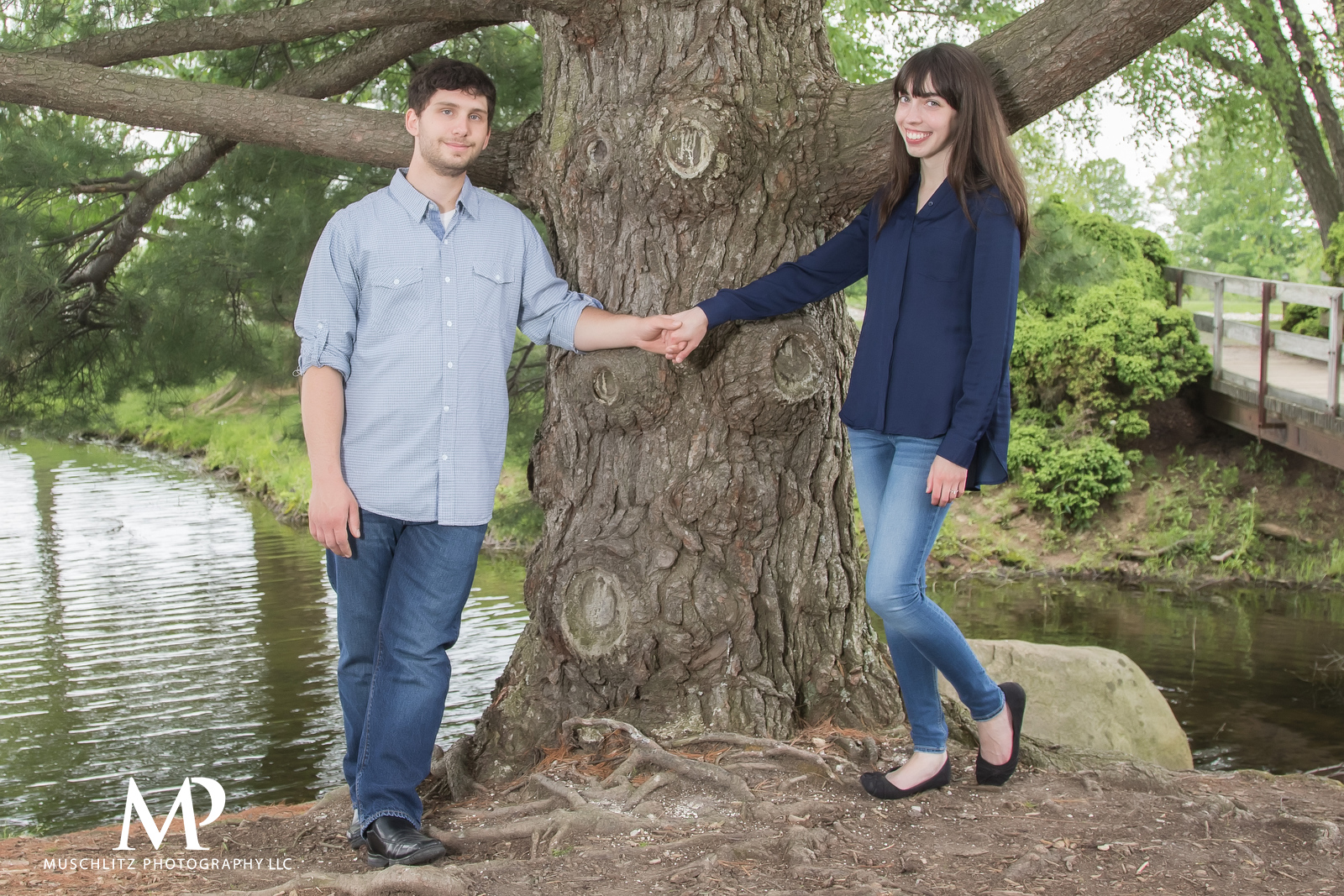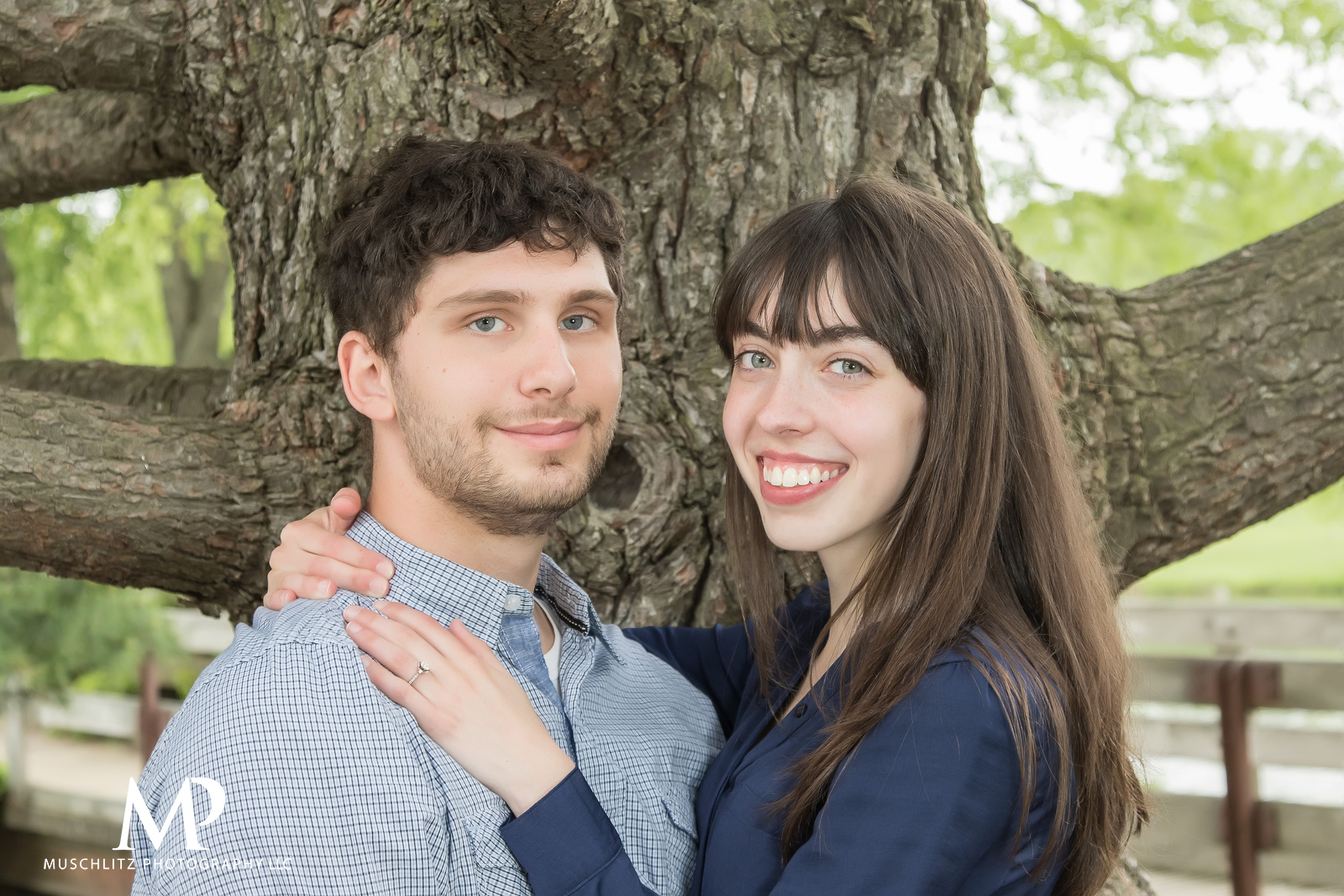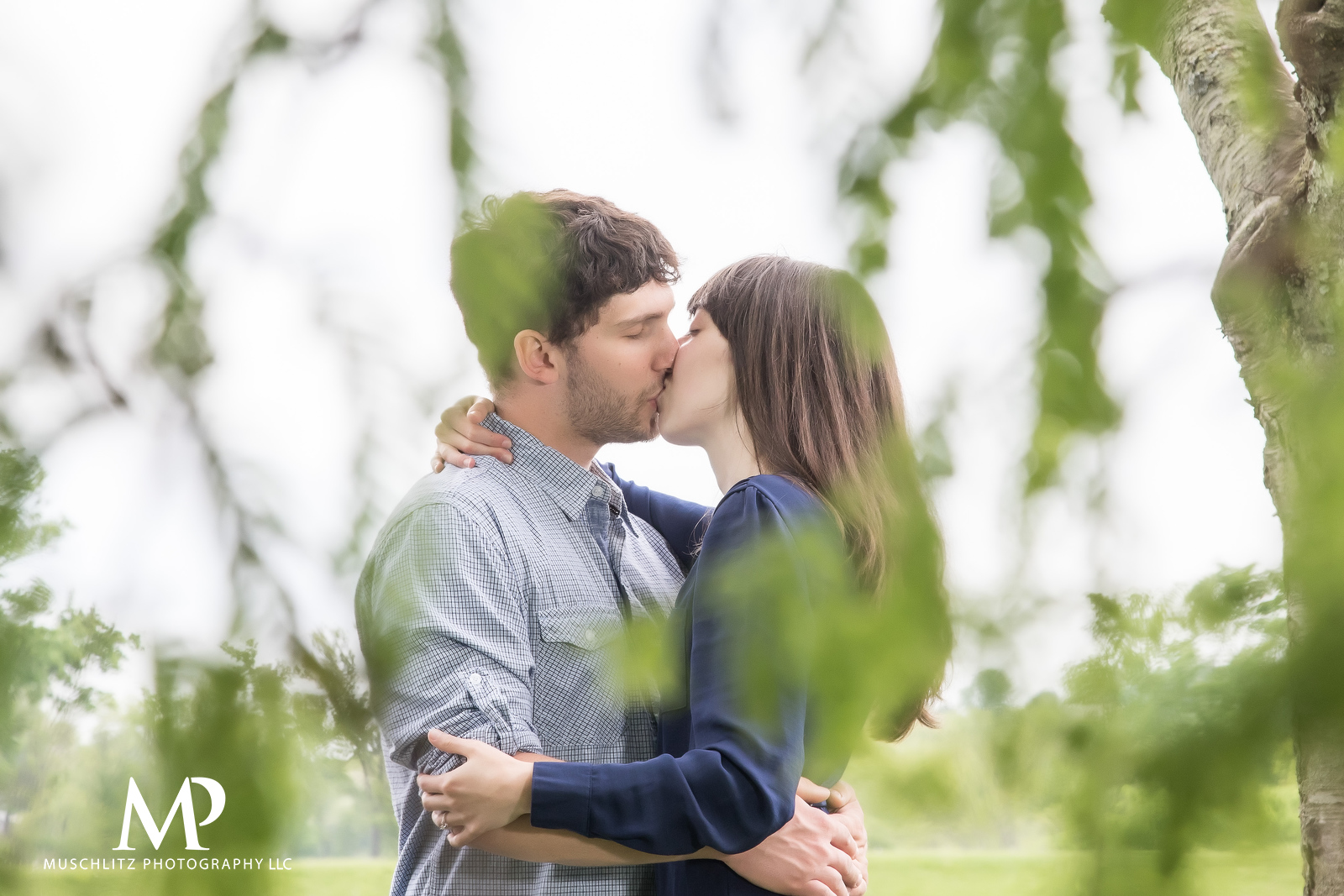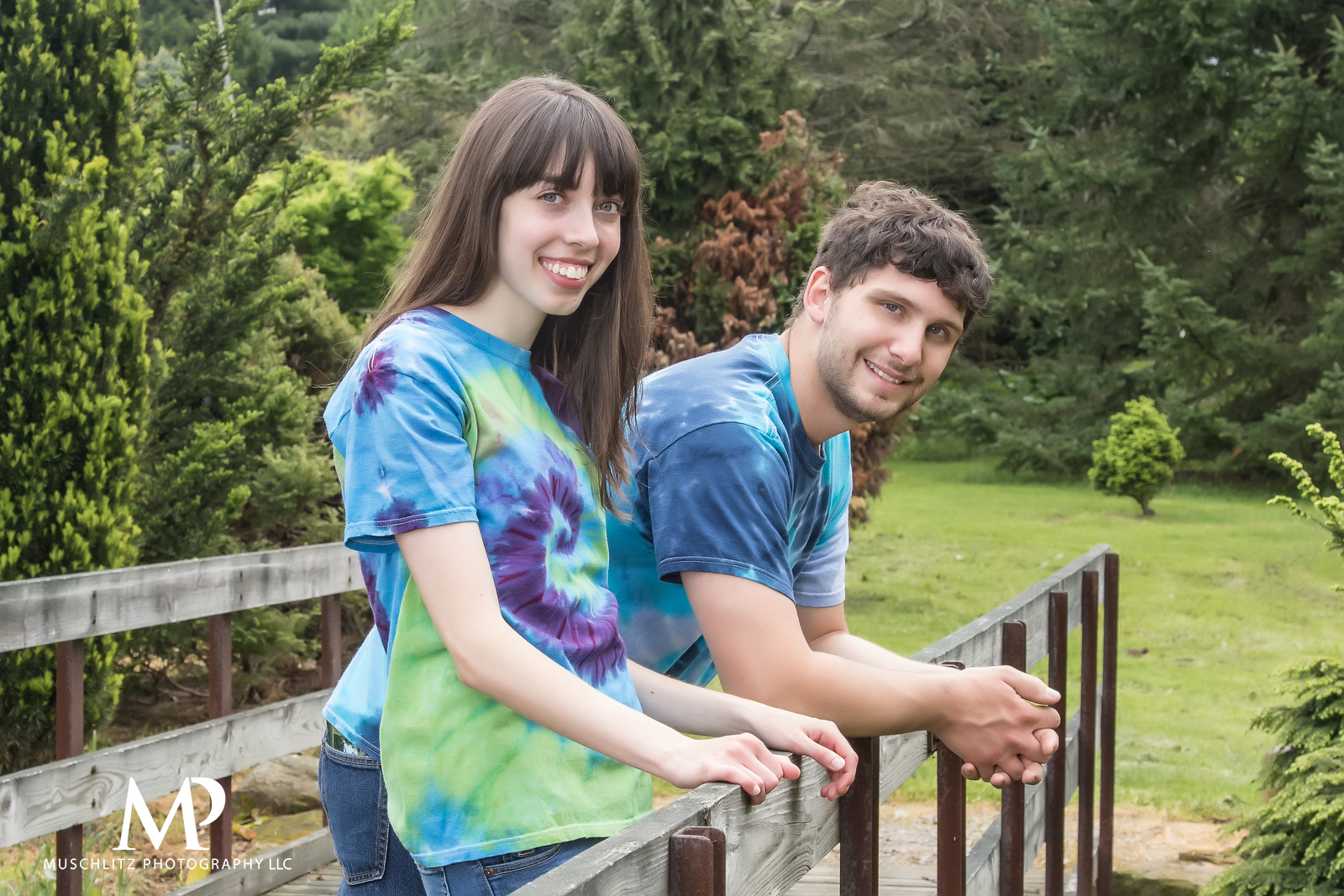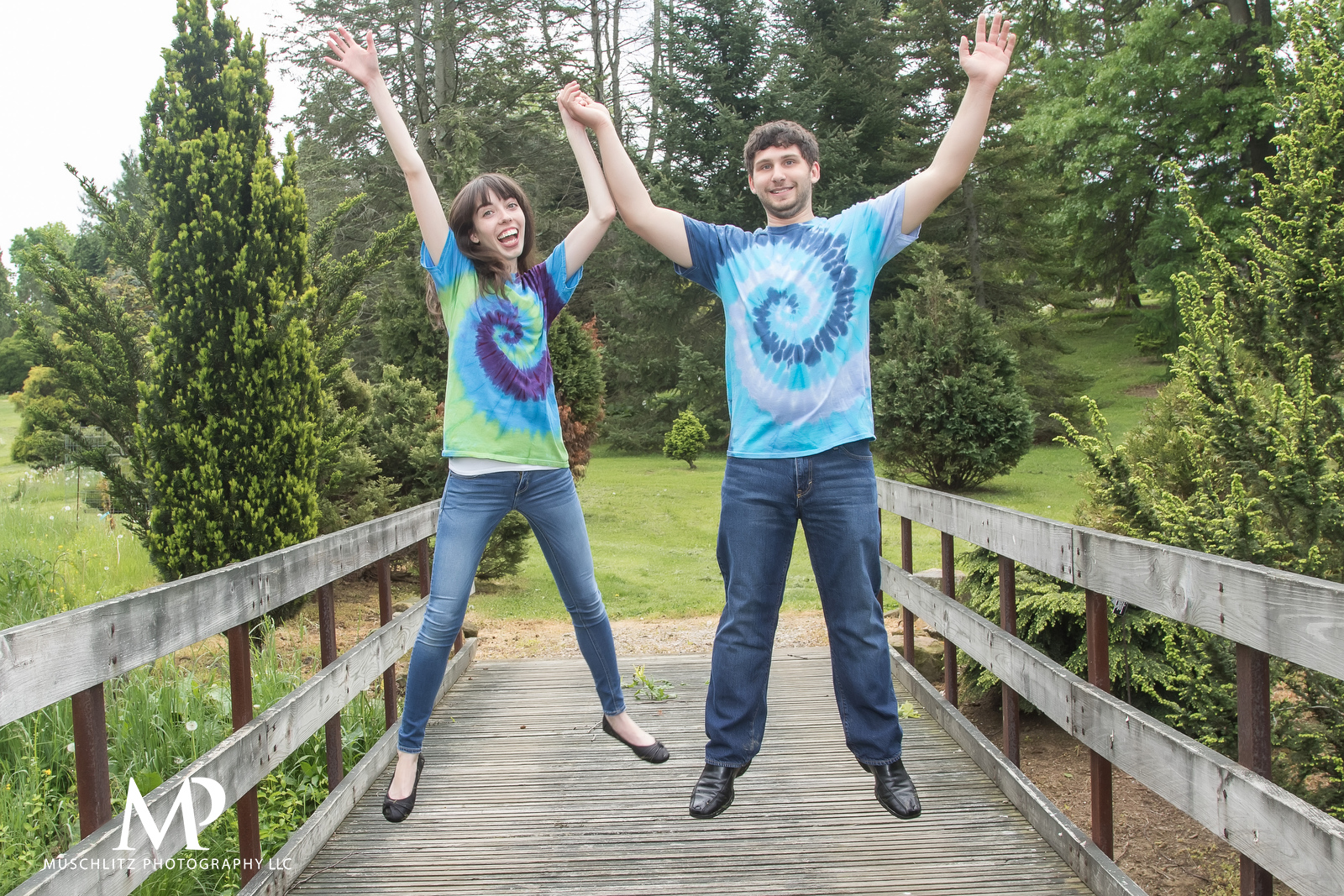 Congratulations again Laura and Joe! Can't wait for your big day!
Are you or someone you know recently engaged and looking for a photographer to capture this special time? Feel free to contact Muschlitz Photography to learn more about how I can help you relive these special moments everytime you look at the photographs.